We're looking for a senior Solutions Architect with considerable experience throughout the software development lifecycle, as well as familiarity with modern technologies such as cloud computing and big data.
Identifying and establishing a solution within a given technology platform and framework in order to fulfill a client's business requirements.
Ensuring that the solution aligns with the strategic vision of the overall IT architecture of the client.
Establishing the business context for the solution, defining the vision and requirements, identifying options and recommending the optimal approach, and developing a roadmap for the selected solution.
Identifying appropriate upgrade, replacement or decommissioning options with consideration to total cost of ownership.
Communicating with stakeholders and collaborating with domain architects in the adoption of technology solutions.
Managing the activities that take place during solution ideation, design and implementation.
Influencing changes to the direction of the architecture, as necessary.
Providing technical consultancy, expertise and advice to development teams and management on matters of technical architecture and infrastructure development.
Providing analysis of information security/protection technologies.
Required
Bachelor's degree or higher in Computer Science/Engineering or a related discipline.
10+ years of hands-on software development experience in Java/JEE environment.
5+ years of technical and solution architecture experience in finance or telecommunications industries.
3+ years of application migration experience from on-premise to cloud.
2+ years of Open Banking project experience using industry standards and best practices in Open API and API Management (Gateway, Portal & Analytics).
Knowledge of Banking Industry Architecture Network (BIAN) architecture framework.
Certifications in some or all of the following areas:

Open API and API Management.
Cloud application development, security, networks, development operations and administration.
Application Server, Linux.
Technologies & tools
HTML5, CSS3, JavaScript, Bootstrap, Angular, React.
Java, JEE, SQL, PL/SQL, Web Service (RESTful, SOAP), Microservice, SOA, BPM, Spring Framework, Spring Data JPA, Sprint-Boot.
Clustered environments: WebLogic, JBoss and/or WebSphere.
Database: Oracle, mySQL, Postgres.
Operating systems: Unix, Linux and MS Windows.
Cloud technologies: OpenShift, AWS, GCP.
Other: Hibernate, Git, Maven, Docker.
Flexible and adaptable with regards to learning and understanding new technologies.
Strong analytical and problem-solving skills.
Ability to conduct research into software-related issues and products.
Analytical and problem-solving skills.
Excellent written, oral, and interpersonal communication skills.
Highly self-motivated.
Ability to effectively prioritize and execute tasks in a high-pressure environment.
Ability to work both independently and in a team-oriented, collaborative environment.
Comfortable working in a fast-paced dynamic environment with shifting roles and responsibilities.
Technically creative and open-minded.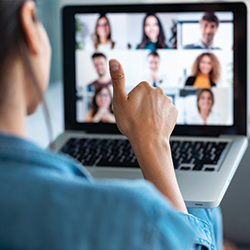 Salary or rate
Commensurate with experience