Qualicom's retail management solutions are powerful yet easy-to-use applications that deliver the right set of management features for your store or restaurant. Whether you've just opened your first location or are managing a chain, Qualicom's retail management solutions can not only help your business thrive and grow, but can grow right along with it.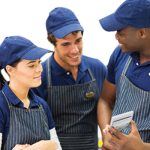 Retailarc Enterprise delivers centralized control and management of large retail and restaurant chains.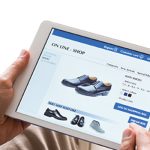 Retailarc Solo brings the power of enterprise retail management to single store owners at an affordable price.
And if you have existing back-end systems that you've invested in, we're also an experienced systems integrator and can integrate Retailarc Enterprise seamlessly with your existing applications. Using SAP for products and pricing? Or SalesForce for CRM? We can seamlessly integrate these or any other system with Retailarc Enterprise.
For more information, please visit the Retailarc website or call Qualicom Innovations at 1.800.830.3922.